Mushroom Tacos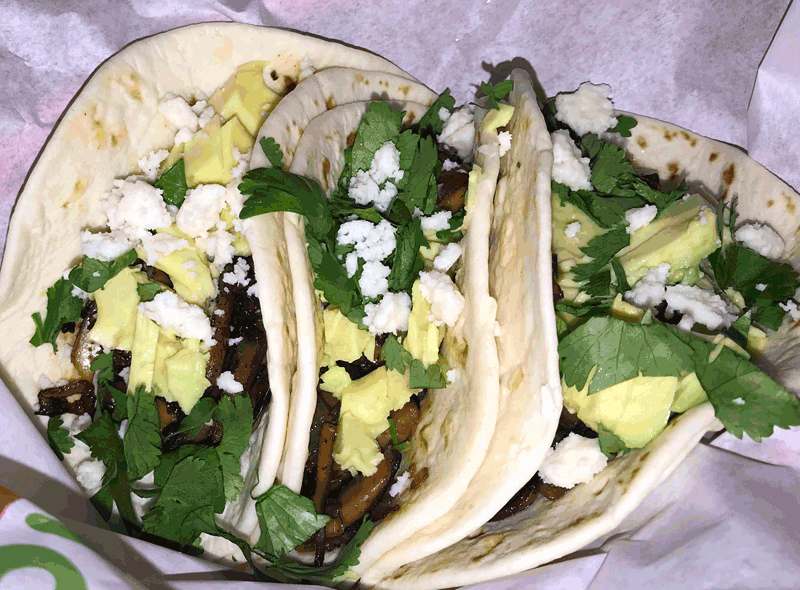 Amazing mushroom tacos everyone will love!!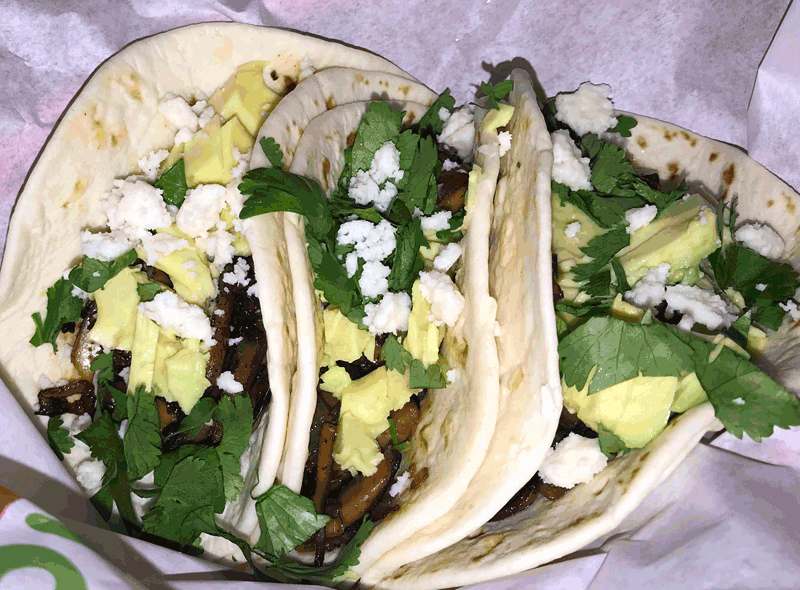 Mushroom Tacos
2018-02-12 23:04:26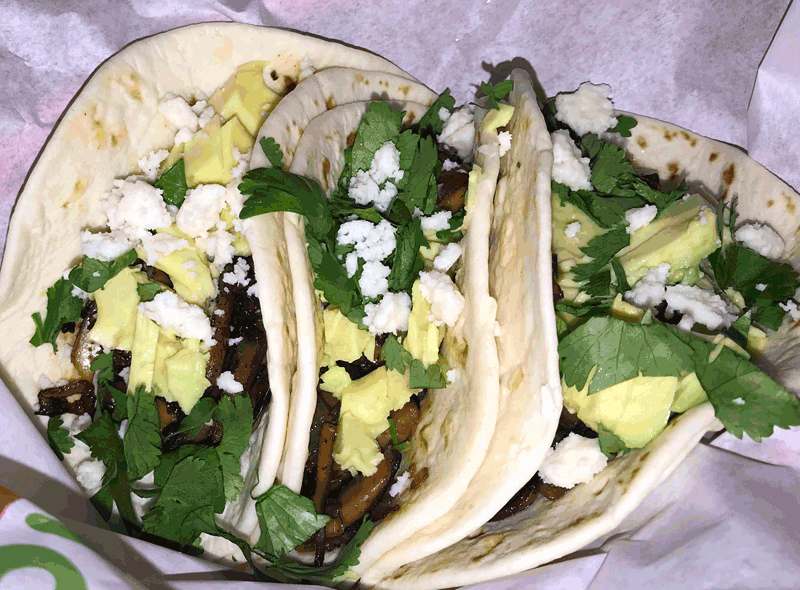 Serves 4
Ingredients
16 oz mushrooms (preferably baby bella)
2-3 tablespoons olive oil
1 onion, finely chopped
4 garlic cloves, minced
3 tablespoons soy sauce
A dash of chili powder & cumin to taste
sea salt & black pepper, to taste
tortillas (street tacos or small soft tortillas work best)
1-2 avocados (for topping)
cilantro, desired amount, washed and chopped (for topping)
queso fresco, desired amount for topping
Instructions
First prepare your chopped ingredients by finely chopping the onion, mincing the garlic, and finely julienning the mushrooms.
Turn on your stove to medium and add oil when heated. The pan must be hot before adding the oil. This will prevent the food from sticking to the pan.
Add onions, mushrooms and garlic when oil is sizzling. Sauté for about 6-7 minutes, or until vegetables are translucent and fragrant.
When this step is reached, add soy sauce, cumin, and chili powder. Allow mushroom mixture to cook for another 6 minutes.
Salt and pepper can be added any time while mushrooms are cooking.
While the mushrooms are on the stove, heat up your tortillas in the microwave, no longer then 30 seconds.
Remove mushroom mixture from stove and spoon into heated tortillas.
Add avocado, cilantro, and queso fresco
Serve and enjoy!
Notes
Sea salt is not required, any type of salt will work just fine. Sea salt does tend to bring out the flavors more.
http://foodandsugar.com/
---
---