Fresh Pasta Dough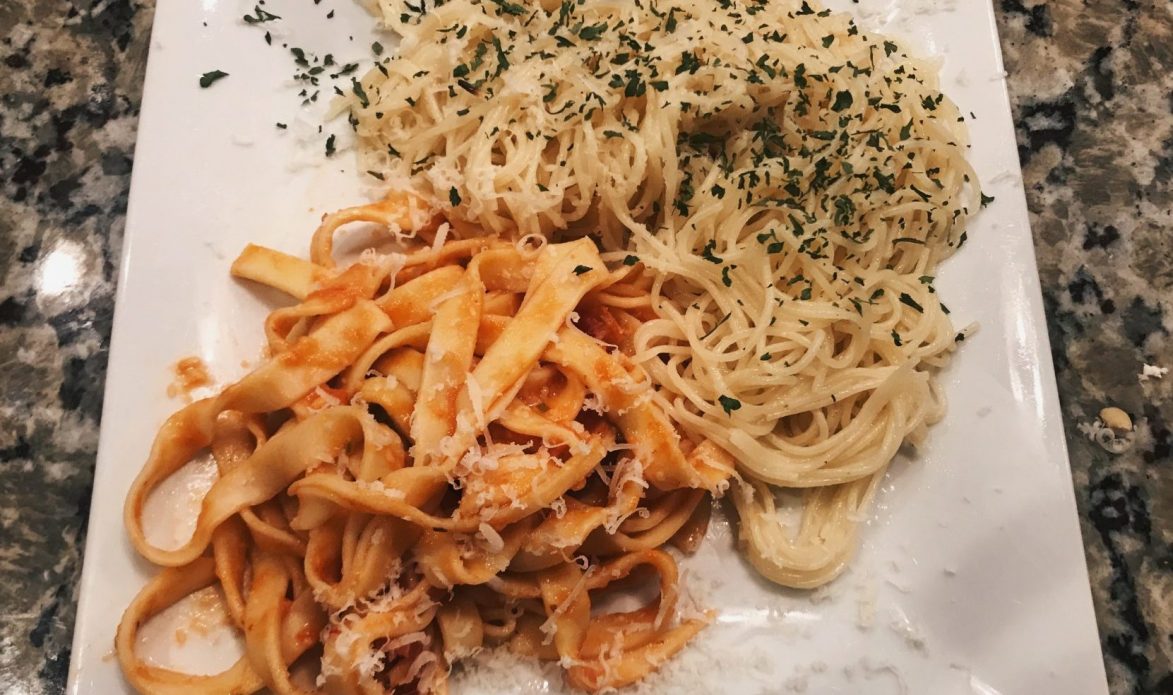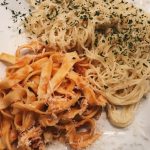 Fresh Pasta Dough
Ingredients
3

cups

flour

more if needed

2

tsp

salt

3

eggs

1/4

cup

water

more if needed
Instructions
On a clean surface, make a well of flour and salt.

Crack eggs in the center, it helps if the eggs are slightly beaten before combining with flour.

Mix the eggs into the flour, by slowly adding flour with your other hand. Do not rush this process, as the dough can take up to 25 minutes to form nicely.

Add water anytime throughout this process, and keep additional water or flour as dough may be too wet or dry. This part can also be done in an electric mixer if it's too difficult by hand.

Now its time to knead. Using the bottom of your palm knead dough until the consistency is stretchy and moist.

When dough is ready, using pasta maker, put the dough through until desired thickness is reached. For pastas like fettuccini, the second to last notch is usually best. While flattening remaining dough, place damp paper towel over ready dough so it does not dry out.

Use another pasta maker attachment to shape dough.

Boil water, and add salt to give more flavor to pasta. Once boiled, put pasta in for about 2 minutes or until pasta floats.
Recipe Notes
looking at the picture, the homemade pasta is on the left, topped with a creamy red sauce. I shaped mine into fettuccini, but there are tons of other options! The pasta to the right is capellini (not homemade) with a simple garlic-butter sauce. To make that, simmer 6 tablespoons of butter, 3 cloves of minced garlic, salt, and salt. This is topped off with some parsley. Both pastas have freshly grated parmesan. This dish serves about 6 people.
Alfredo sauce coming soon!
---
---